I managed to catch the end of the season and sneak in some spring skiing at sunshine.
From the top of The Great Divide it looked like there was a bit of an avalanche in one of the valleys.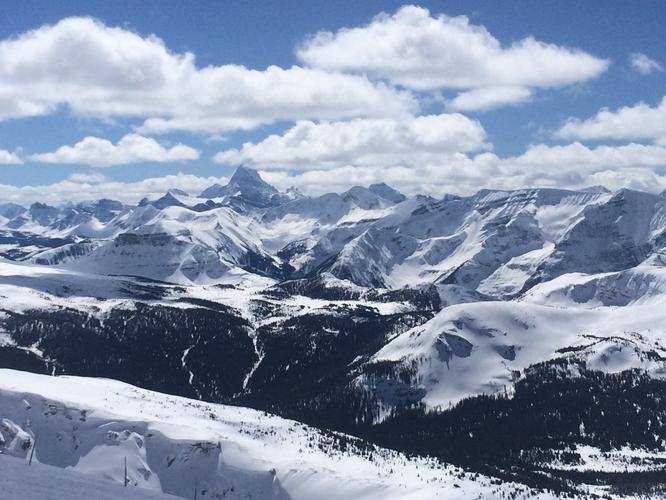 The hill got consistent snow throughout the season, and there'd been pretty heavy snowfall the past week, so the slopes were excellent.
The visibility was so high that you could see for at least 50 kilometers.