I spent my first weekend in Toronto looking for two things: coffee and yarn.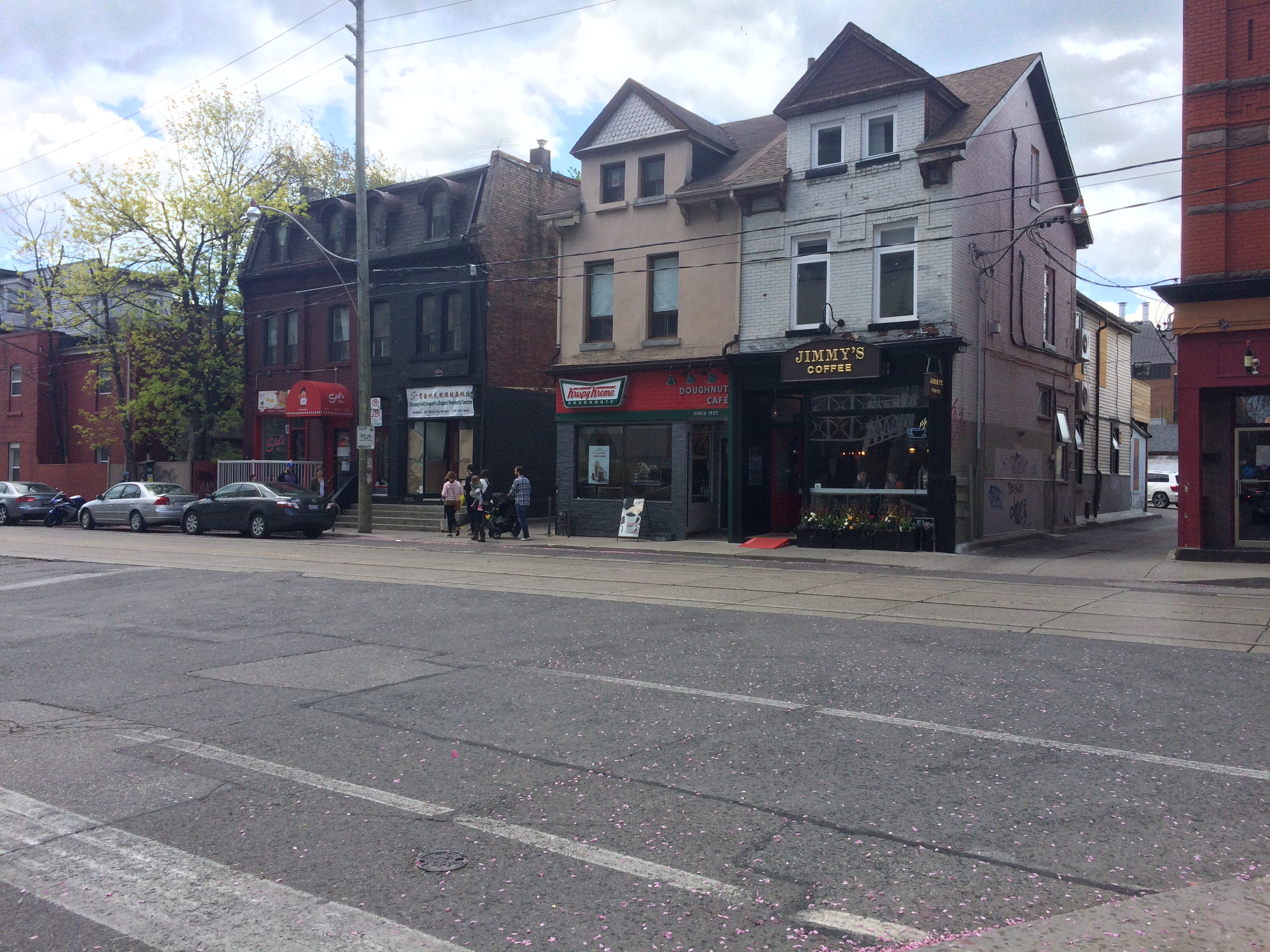 I went on an adventure looking for two things in Toronto: coffee and yarn.
I wanted to explore the city through it's cafes---something Edmonton doesn't have enough of. Finding odd coffee shops around town in the different neighbourhoods was a way for me to scratch my caffeine-addiction itch while planning my way through the different villages.
This is the building RBC reasearch and a number of other startups are based out of. It's right next to UofT campus and was apparently the first hospital in Upper-Canada. The research team is based out of what used to be the surgery room. Rumour has it unlucky patients were shuttled across the street via underground tunnels to the former biology building.
Up until this point, I hadn't had a chance to explore the city very thoroughly, so my impression of Toronto was based off of the university and it's downtown core---condos and offices. However, if you head in the right direction, a couple blocks away from the lab the high-rises immediately disappear and you're left with small houses and duplexes.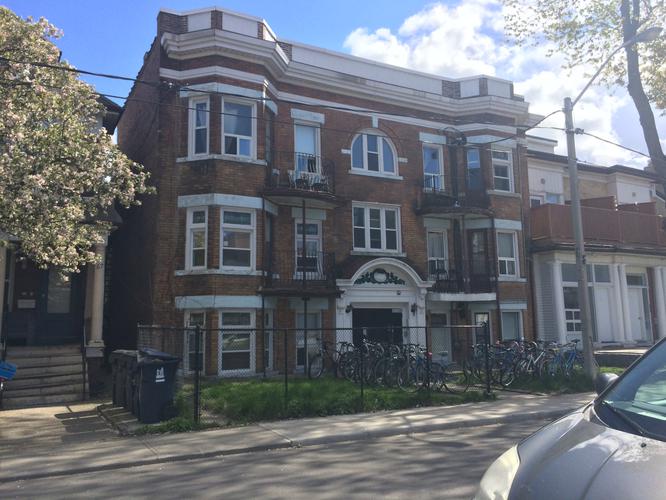 I ended up at yarns untangled, a small knitting store on the edge of Kensington market. One of the challenges of I've had in Edmonton is finding a knitting community that's close enough to where I live. I figured that in Toronto I might be able to find interesting hand-dyed Canadian yarn---stuff I wouldn't be able to get in Edmonton. I wasn't wrong. I just finished a jumper, and was looking to start a cardigan. They had the most beautiful green yarn. After petitioning the patrons on colour choices, I walked out with the buttons and wool to start a new sweater.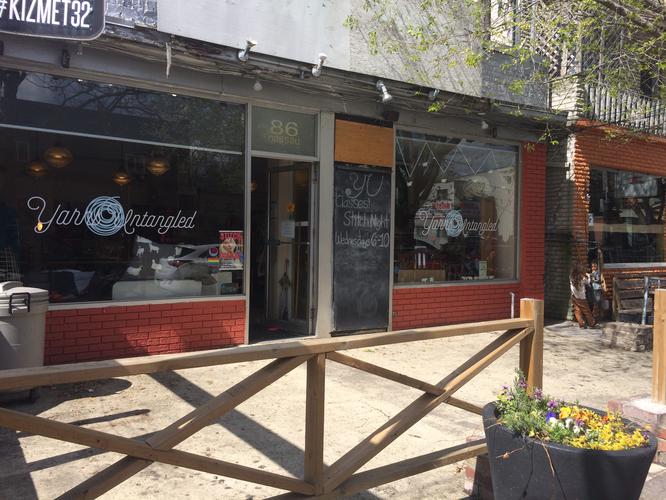 One of the things that really impressed me, was the number of people who were just knitting and socializing in the store. They really had a community going---everyone seemed to know each other. It was like a hub for near-by knitters.
Mentioned elsewhere on the indieweb
---
I KNOW!!!! But for real- I can offer yarn, coffee, gelato, and an adorable place for tea. It is a pretty smashing deal if I do say so myself ;) I miss you!!!!
---
I may be back later in the summer for a week or so. I'll let you know if that's the case.
---
Please do! I'm here all of June and August!!!
---
I WAS, I JUST GOT BACK YESTERDAY
---
<3 I MUST FIND YOU; IT'S BEEN TOO LONG.
---
You're in Toronto?!? I can get you yarn in Hamilton!
---