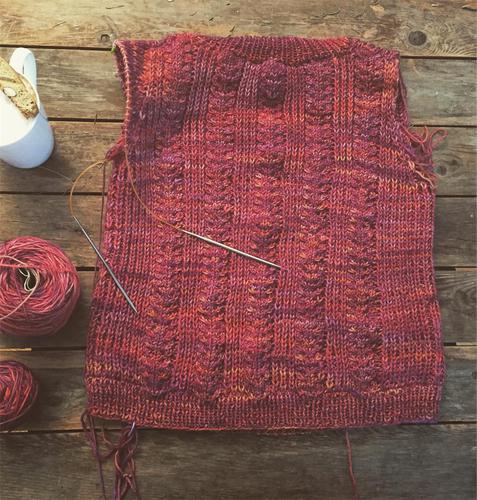 More progress on my fisherman sweater! I don't like seaming, so I followed @bygumbygolly's instructions for modifying patters for set in sleeves. Just two sleeves to go!
@brooklyntweed docklight sweater with @malabrigoyarn in archangel . . . #yarn #fiber #diy #diyfashion #crafts #crafty #knitting #knittersofinstagram #workinprogress #fashion
Mentioned elsewhere on the indieweb
---
---
I totally agree! it's so much trickier to line things up and takes FOREVER. Picking up stitches takes way less time.
---
---
Yay for seamless knitting! Seaming is the worst part of any knitting (or crocheting) project
---
---