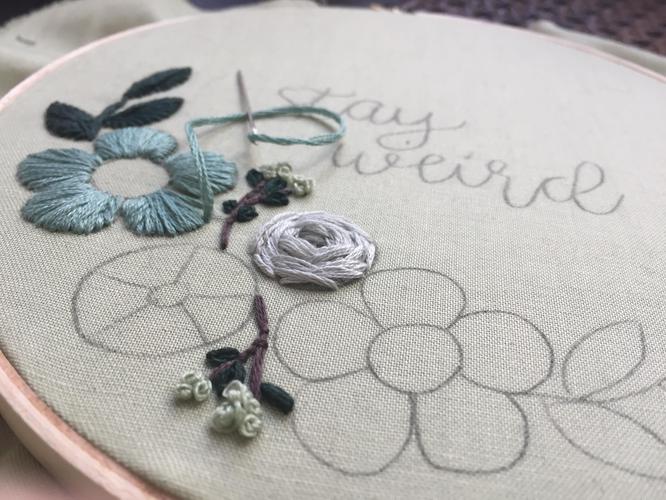 I took a break from ICML reviewing yesterday to go to an embroidery class. My goal is to get good enough to make my own patches to put on jackets and backpacks.
Embroidery is actually strangely addictive! I can see why embroidery is enjoying a revival in the crafting community.
The class was actually really great; having the chance to chat with a bunch of crafters and makers was a blast. It was also the first time in a long time that I've been at an event that's predominantly women that's not focused on tech and professional development.
Mentioned elsewhere on the indieweb
---
I like to have reminders of the values I'm trying to uphold 😂
---