Johannes and I had a some time before our flight left after the AAAI Fall Symposium Series to go check out some of the sights in D.C. We walked around the mall in the morning before the crowds descended and had a chance to take in the monuments with very few people around.
You often see the Vietnam War memorial in popular media, and for good reason: the Vietnam memorial is impactful.
I had never seen any depiction of the Korean War memorial: a lush statuary, rather than the typical neo-classical plaza.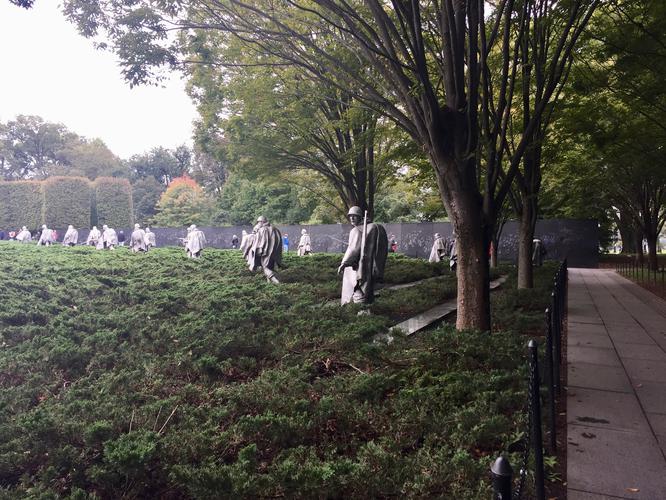 The only way to experience the memorial is through a forest. To get to the inscription and the fountain you must emerge from cover into a clearing with a platoon of brass statues. The first statue seems to be waving you back.
The monument brings the environment to the statues.
There were a few wreathes laid down by the fountain, both with fresh flowers from Korean community organizations.