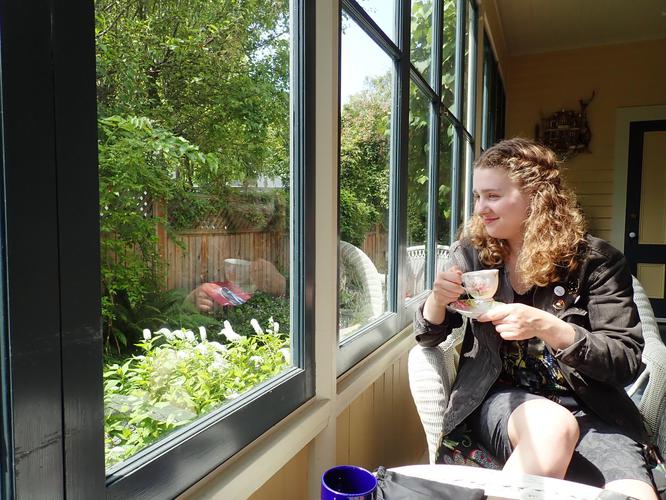 It's always interesting to see the origins of an artist you admire. Dylan and I meandered up to beacon hill to see Emily Carr house---the house Emily Carr and her sisters grew up in.
The museum was uniquely curated: sparse on details, but scattered with quotes that captured the family's experiences. It's fitting for a modernist.
The Carr's house was a large victorian home close to the sea-side, butting up against Beacon Hill Park. Many of the quoted passages throughout the home captured the. It's easy to see where Emily Carr's interest in capturing landscapes came from.
One of the most exciting aspects of the home isn't restoration-related. During the winter months, when the home is closed off to the public, Emily Carr house is hoping, to have a artist residency. I'm excited to see what comes of that.